4) Therefore we have been buried with him by baptism into death, so that, just as Christ was raised from the dead by the glory of the Father, so we too might walk in newness of life. 5) For if we have been united with him in a death like his, we will certainly be united with him in a resurrection like his. (Romans 6:4-5)
This weekend in worship, you will hear Paul's words about to the early church in Rome. For Paul, this isn't simply a washing away of the stain of sin, rather it's about participating in both Christ's death and resurrection. In the waters of baptism, the "old self" dies (in its own way), and we are brought to a new life with the resurrected Christ. In this new life, we are able to live as a resurrected people who love and serve God and are called to also serve the neighbor.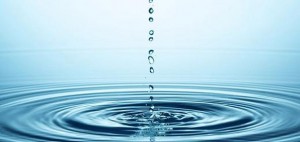 The thing is, we are still going to sin. We'll still hurt others and ourselves; baptism doesn't stop us from sinning, but by it we are given the chance to be made new every day through the power of the Holy Spirit. You might think of it like this: the Holy Spirit keeps us "in check" and makes it possible for us to live in that grace that has been given to us by Christ. It is indeed a new, though imperfect, life to which we are called and able to live into.
Sometimes people may think that they have sinned too much, or done too much wrong to be able to start over. But in Christ, through dying to sin in our baptism, this is not the case whatsoever. Nothing can separate us from the new life we have been given in Christ—the resurrection to which we have been, and anticipate being, united in with him. In Christ, there's always a new start. May the waters of baptism remind us that.